"Blood and Water Cannot Flow Together:" Natural Resources and the Nuclear Threat in the India-Pakistan Conflict
The long-standing conflict between India and Pakistan over Kashmir has recently been back in the spotlight after a February 14 attack by a member of the militant group Jaish-e-Mohammed left 41 people dead. Though the conflict claims lives in near-daily skirmishes across Kashmir's Line of Control, it rarely makes headlines outside the region. Both countries have nuclear arsenals, making any escalation riskier. And India is taking potentially devastating retaliatory action on a different front: limiting Pakistan's access to water.
In a trio of tweets, India's transport minister announced a plan to divert water from rivers flowing from India to Pakistan into India-controlled Kashmir.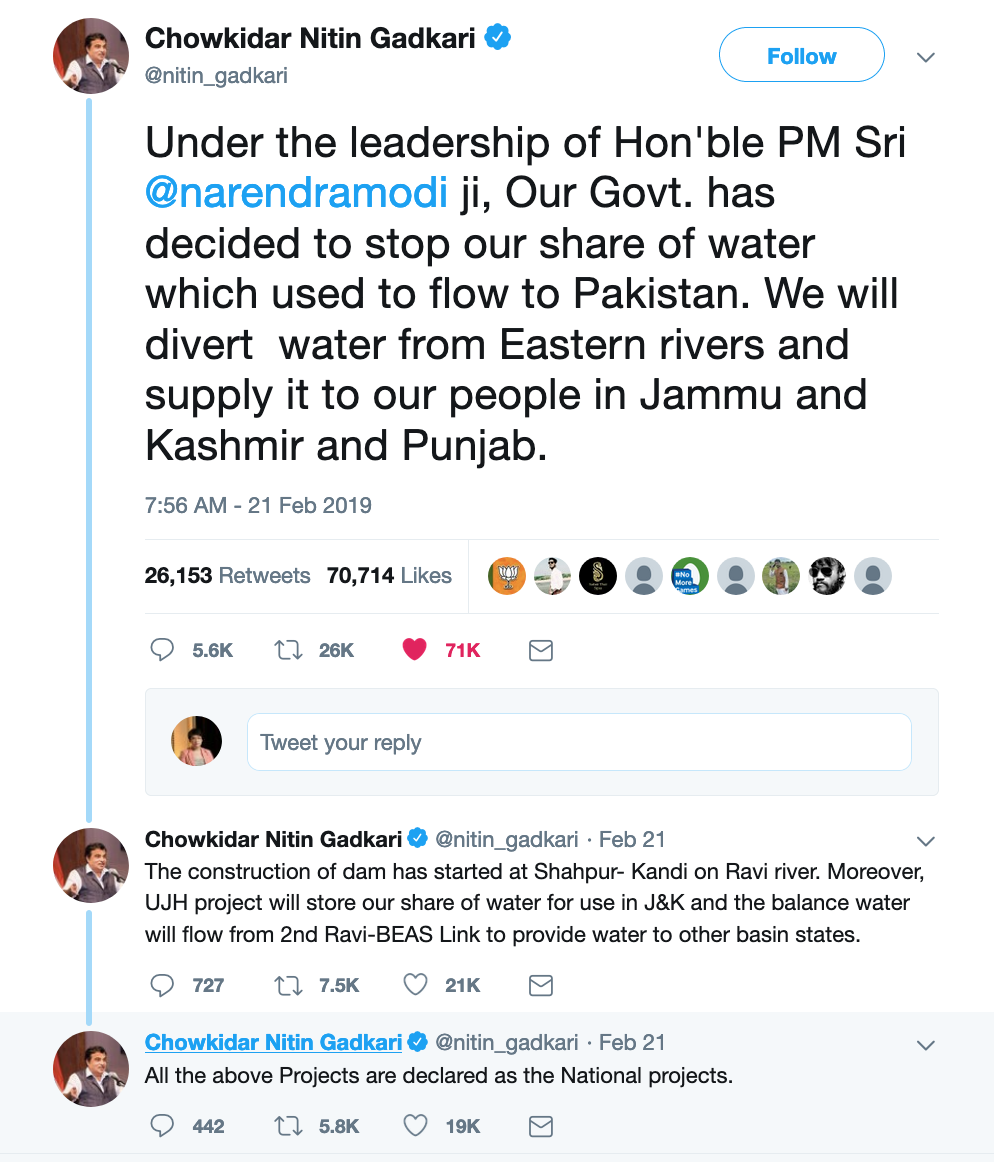 The move is not without precedent, and the Transport Ministry soon issued a statement clarifying that diverting water from Pakistan is a longstanding policy of the Indian government. Water rights have been a point of contention since the partition of British India, in 1947, and distribution in the area is governed by the Indus Waters Treaty, signed by India and Pakistan on September 19, 1960. And in 2016, in the wake of another attack that claimed 19 victims, Indian President Narendra Modi indicated a desire to "rethink" the treaty saying that "blood and water cannot flow together," and that India might respond to further attacks by "turning off the water." Dams that would limit the flow of water to Pakistan are now in various stages of construction, and some have been restarted in recent years as the two countries attempt to secure a long-term water supply.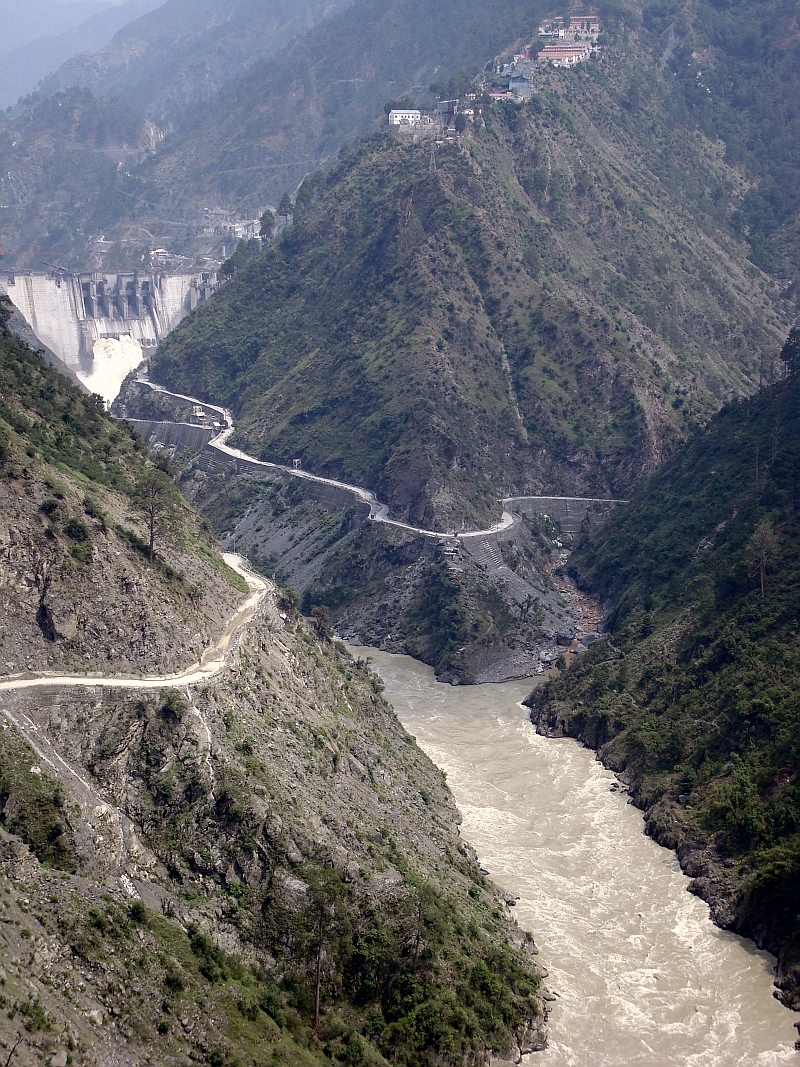 Equitable water distribution is only going to become more important, as physicist Zia Mann explains, "[…] as climate change begins to melt the glaciers in the high Himalayas and the flow of water becomes less predictable and eventually, over time, scarce.  And there will be increased water competition at the same time as there is increased demand for water."
Some reports have portrayed threats to water access as a more acceptable substitute for for substantial military action; they are, after all, only threats–for now. Both countries are well aware of the stakes of escalation, and the difference between signaling and a slow-moving disaster in the making may be difficult to pin down while India's dam projects remain unfinished. But signaling between two nuclear-armed states with a history of conflict can exacerbate an already unstable situation, and without a long-term plan for managing the effects of climate change, both the conflict and the water supply could quickly become impossible to control.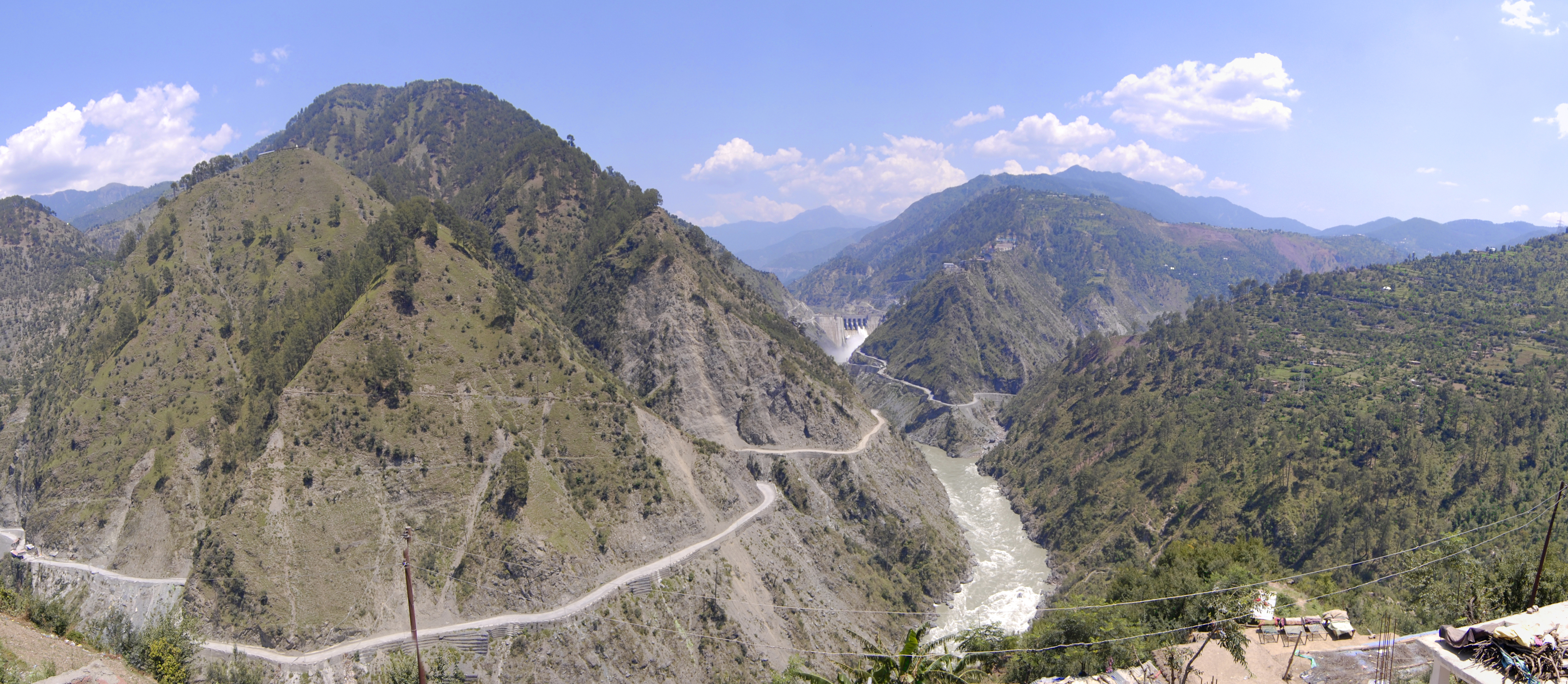 Water distribution is just one element of a complex conflict. But it's a powerful demonstration of why nuclear issues cannot be considered in a vacuum. A commitment by nuclear-armed states to never use nuclear weapons first and to work toward the elimination of nuclear weapons are necessary for effectively addressing a range of global threats.