On Tuesday morning, U.S. President Donald Trump addressed the 73rd United Nations General Assembly (UNGA). While he elicited several chuckles from audience members with his opening remarks, his proposed nuclear weapons policies, or lack thereof, are no laughing matter. Here is a rundown of the key nuclear weapons-related issues touched upon in President Trump's address: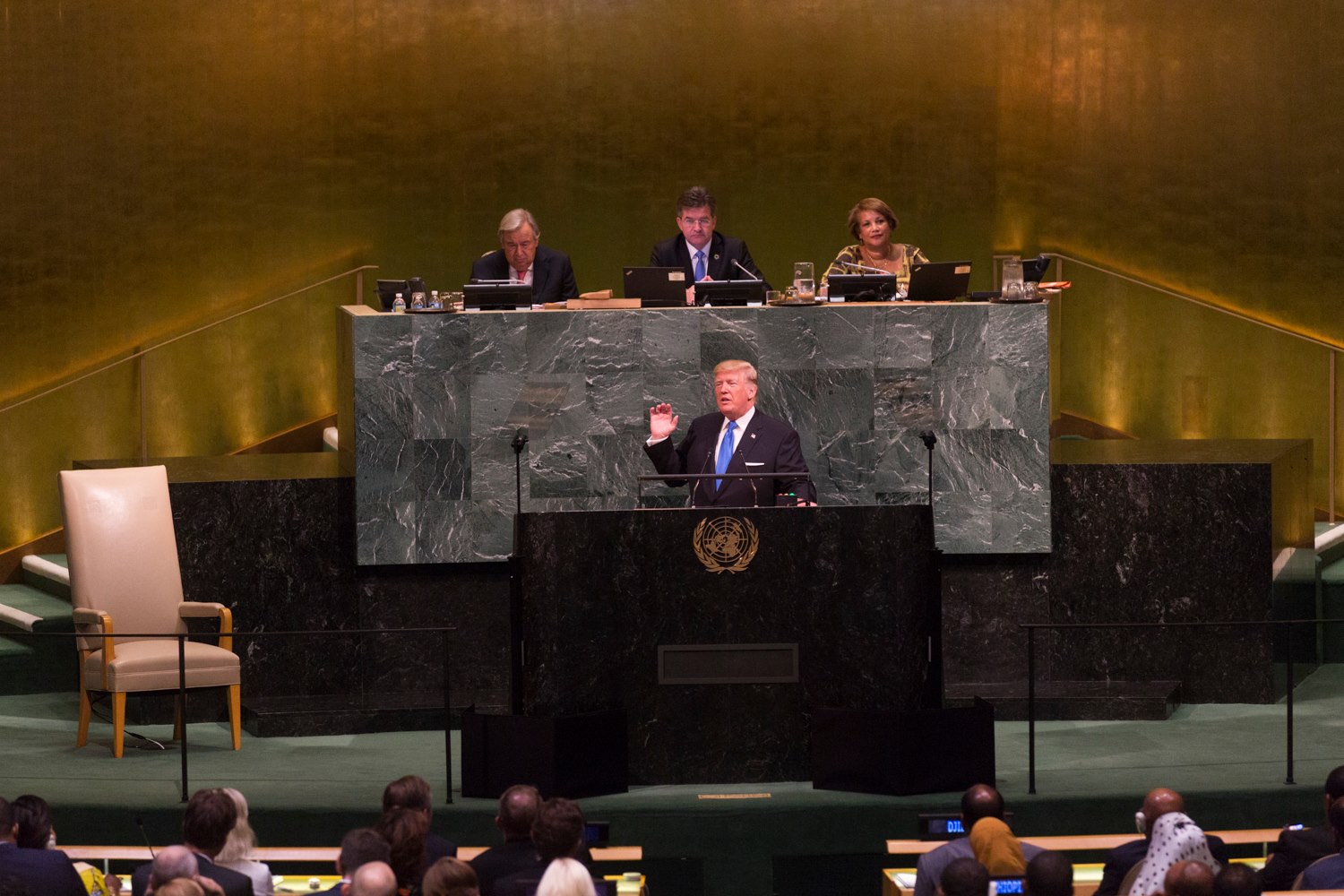 1. North Korea
Trump highlighted the advances in dialogue the United States and North Korea have made since Trump met with North Korean leader Kim Jong Un in June. Trump claimed, "The missiles and rockets are no longer flying in every direction. Nuclear testing has stopped. Some military facilities are already being dismantled." He also recognized that there is still work that needs to be done and that sanctions will remain in place until denuclearization has occurred.
However, Trump failed to identify concrete steps toward the oft-repeated U.S. goal of North Korean denuclearization, such as inspection and verification agreements, or a credible timeframe for negotiations. While North Korea views its denuclearization process on a quid pro quo basis, calling for reciprocal U.S. action such as declaring the formal end of the Korean War, the Trump administration has not offered any concessions or outlined any actions to move the dialogue forward. This suggests that Trump still foolishly believes that North Korea will verifiably denuclearize unilaterally.
2. Iran
Trump was much more severe in his comments about the Iranian nuclear program. His fiery rhetoric portraying Iran as aggressive and expansionist fell short of proposing new diplomatic approaches to the escalating tensions between the two countries. Trump's only proposed solution was to ask "all nations to isolate Iran's regime." Because the U.S. is the only party to withdraw from the JCPOA, making it the sole violator, Trump's call to action falls flat. The JCPOA — which successfully blocked Iranian nuclear weapons development — is a complex agreement that took six states years of hard-fought negotiations. Trump's solution does not offer a viable substitution and suffers from a severe lack of credibility.
3. Russia
Only speaking on Russia from an energy lens, Trump did not address whether further steps to resuming nuclear arms control talks have been made since he met with Russian President Vladimir Putin in Helsinki two months ago. There was no mention of the massive nuclear modernization programs the U.S. and Russia are undertaking — programs that threaten a nuclear arms race — nor was there mention of increased NATO-Russia tensions and the unacceptably high risk of escalation to nuclear weapon use.
In a sign of progress, a day after Trump's address, a Russian official announced the U.S. and Russia will hold talks in October on potentially extending the New Strategic Arms Reduction Treaty. Extending the agreement — which can be done with a simple signature from the two presidents — would keep limitations on both countries' nuclear arsenal and keep in place vital monitoring and verification programs. Hopefully, this step leads both countries back to full engagement on nuclear arms control and nonproliferation.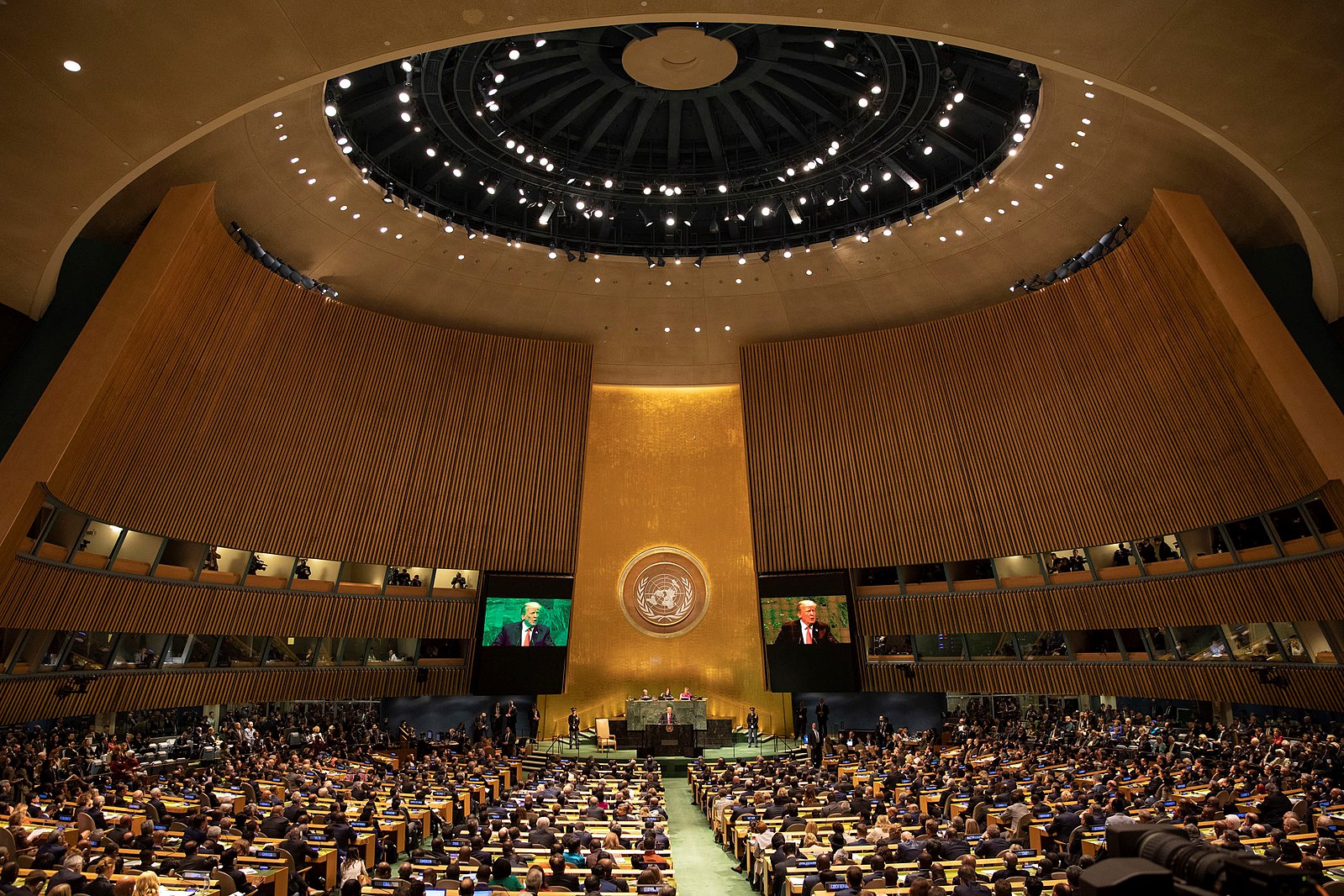 Trump's focus on his "America First" policy offered far too simplistic a view of international relations and nuclear weapons issues. While there are hints of progress with Russia and North Korea, President Trump's speech was ignorant to the fact that under his administration, the United States has suffered from diminishing credibility and power on the global stage. No wonder the world was laughing.